Waiheke Island Double Headland Walk Gift Card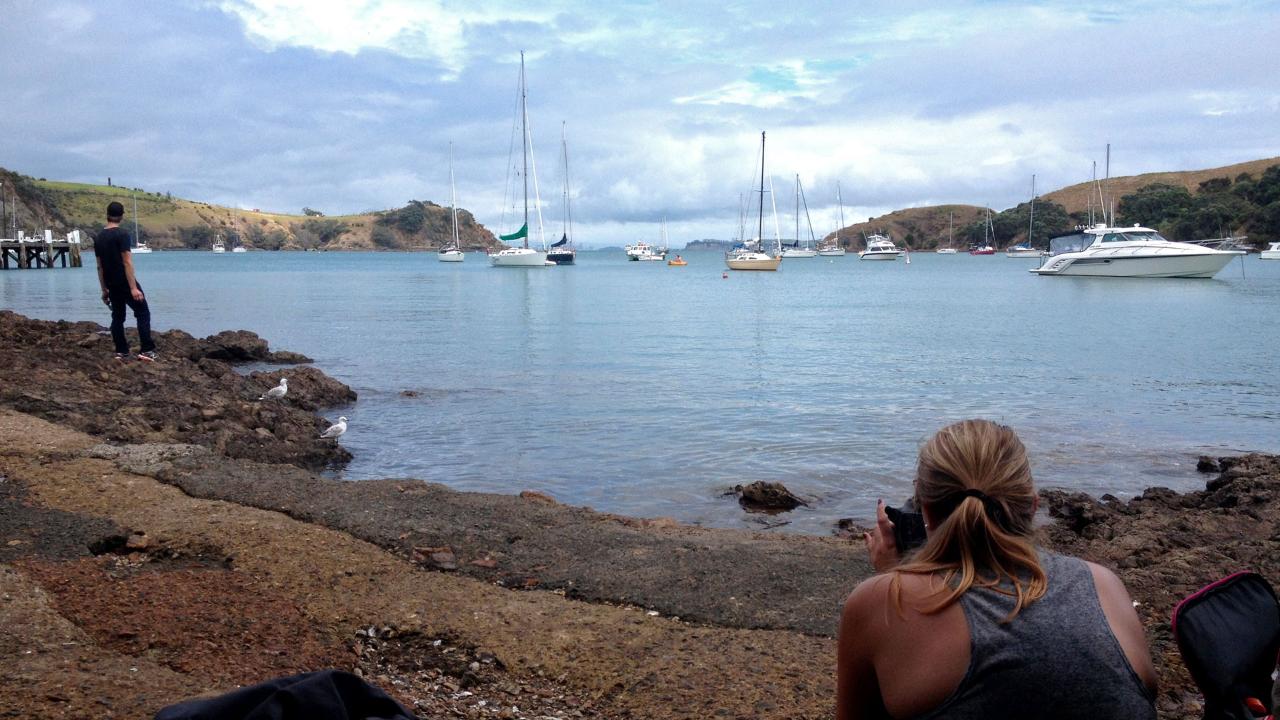 Location: Waiheke Island, Auckland
Product code: DoubleHeadlandGiftCard
This walk consists of two parts, with lunch in between. Sometimes we do the northern route first, and sometimes the southern. Why is that? Well, we often need to work around the tides!

Northern route (approx 2 hours)
We'll walk around the Matiatia headland and past Owhanake Bay, enjoying beautiful views of the Hauraki Gulf Islands, Great Barrier Island and Coromandel Peninsula.

You'll spot sea birds, native plants and, if you're lucky, orcas or dolphins.
Learn about the history and ecology of the Hauraki Gulf and Waiheke Island, its conservation projects and island life.
We'll stop for lunch at Oneroa Village. You can eat in one of the local cafes or have a picnic on the beach with food you've purchased or brought with you.
Southern route (approx 2 hours)
We'll walk through Pio Rehutai Reserve and around the Church Bay headland through a sculpture park and a stunning bush reserve. We'll pass hidden coves and amazing homes, as we enjoy view of the city and sea.